Have you ever wanted chiseled abs and toned arms, yet lacked time to work out? It is difficult to stick to a diet and even more difficult to achieve the desired outcomes with it. Perhaps you lead a healthy lifestyle, yet you still can't manage to get rid of the stubborn fat cells in your stomach. There is a remedy, though: InstaSculpting.
Instasculpting is a non-surgical body contouring process that employs ultrasonic energy to minimize the appearance of fat and cellulite while also stimulating collagen synthesis. It may be used to target certain parts of the body, such as the belly, arms, and thighs. Ultrasound waves are used during the operation to apply to the treatment region, which causes the fat cells to disintegrate and be naturally expelled from the body. One therapy session is all it takes to see results. By giving you a smaller, more toned figure in less time than conventional body contouring operations, instasculpting can boost your confidence. Additionally, it enhances skin elasticity, reduces cellulite, and gives you a more youthful appearance in general. All of these advantages might help you regain your self-assurance and feel more at ease in your own skin.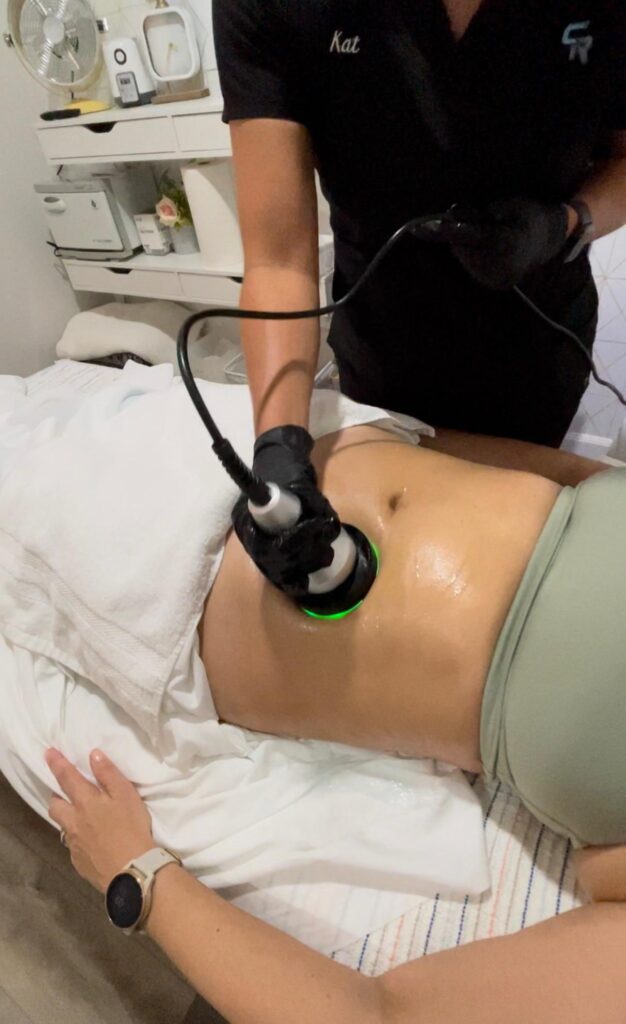 Fat Loss is the Goal!
Depending on where you have extra fat, InstaSculpting decreases the fat on your arms, back, waist, and thighs independently. The broken-down fat is removed permanently, which makes it simple to keep the body's fat levels at a healthy level. Weight loss, on the other hand, refers to a general decrease in body mass index as opposed to fat reduction, which exclusively targets fat cells and can be done in specific locations (BMI). It is impossible to reduce weight from one area of the body without having an impact on the other areas.
If you want to lose weight, cellulite, arm fat, back fat, or just boost your confidence, you should consider instasculpting. Choose instasculpting with Cryo Republic for these advantages:
No grueling exercises or downtime.
Get rid of wrinkles and fine lines.
Cellulite vanishes.
Increases collagen production.
In only one session, feel and appear younger and slimmer.
You specify exactly the areas you want us to focus on.
Contact us today by calling (858) 240-7729, or make a booking on our website!