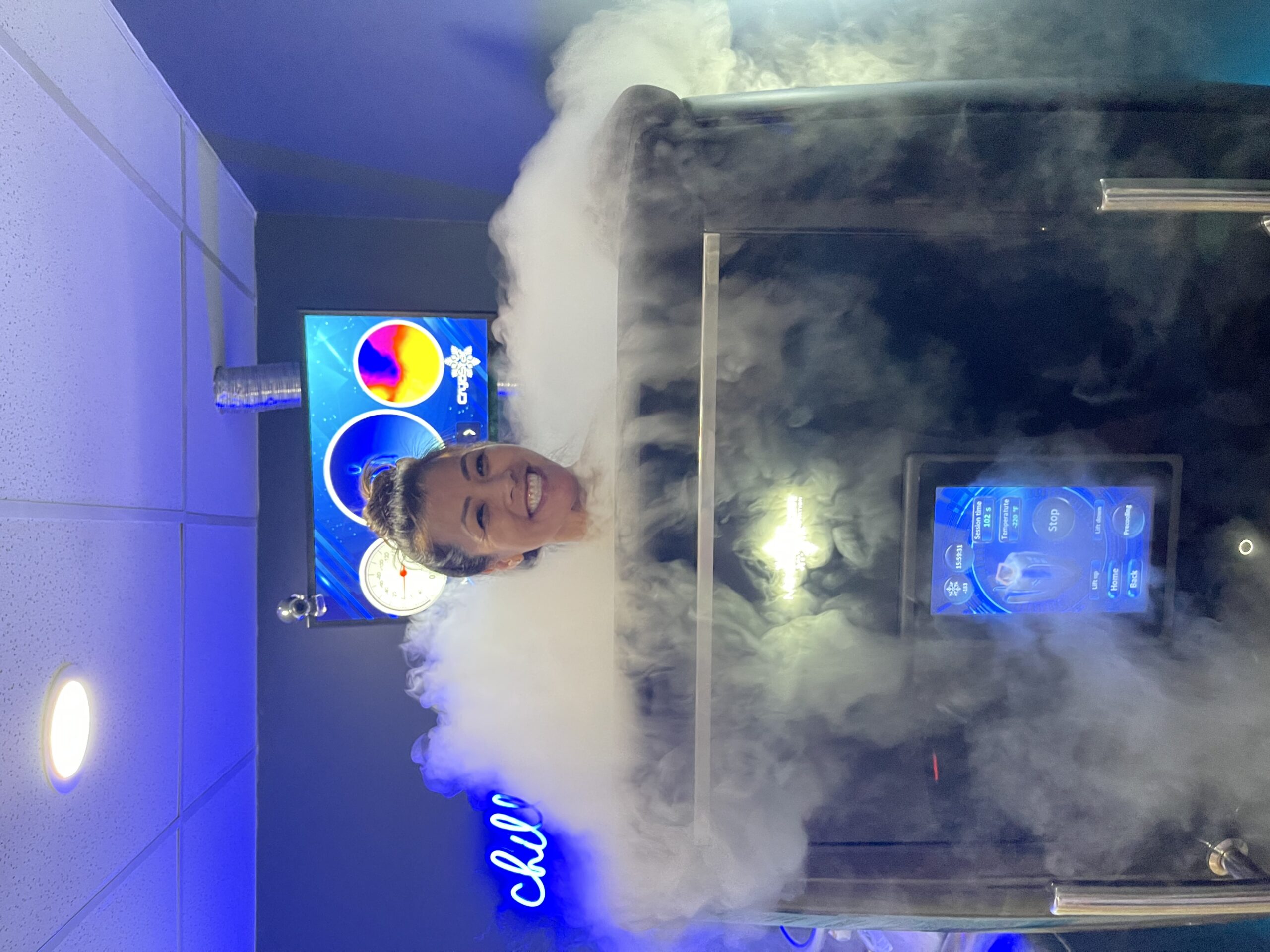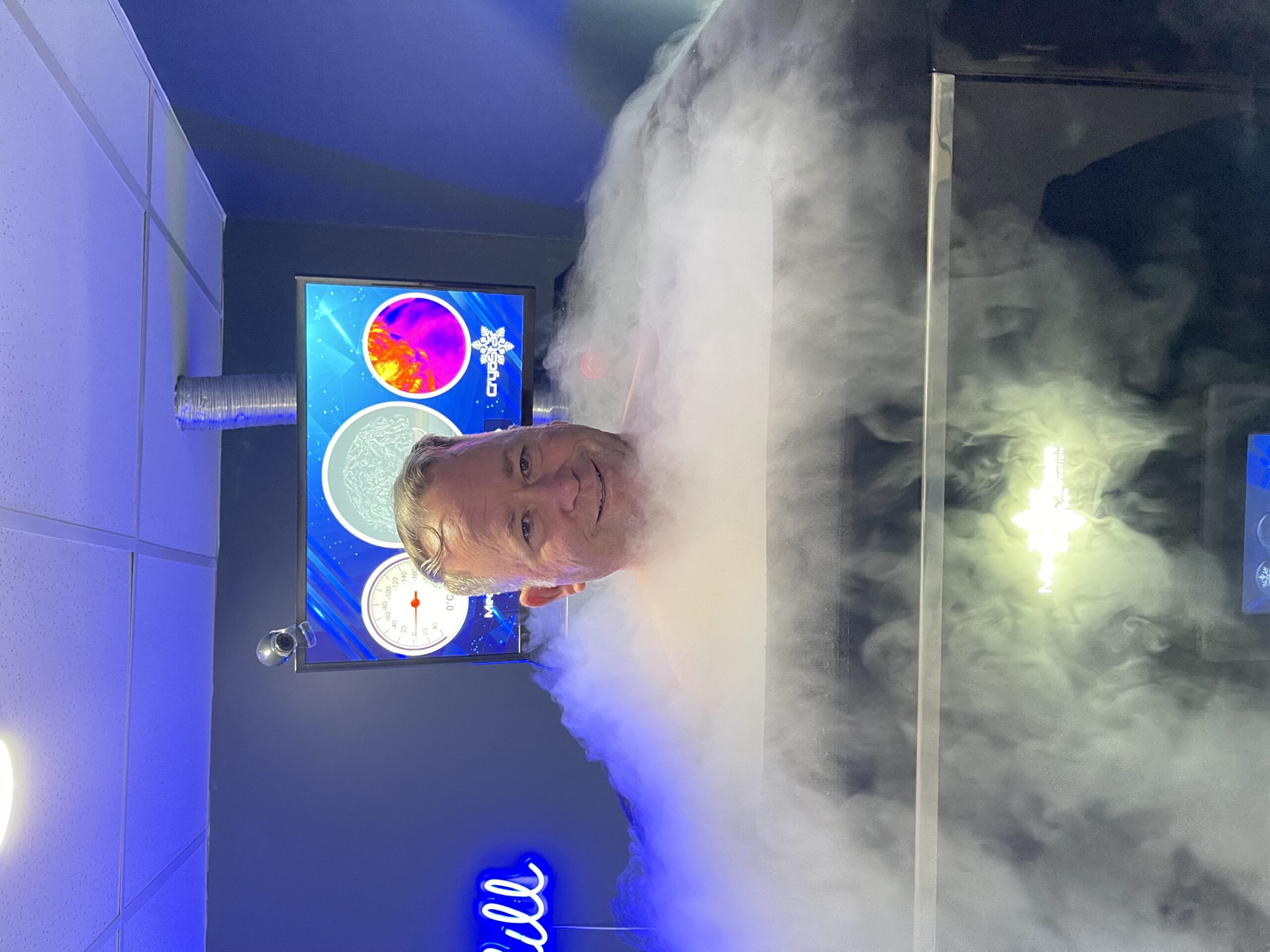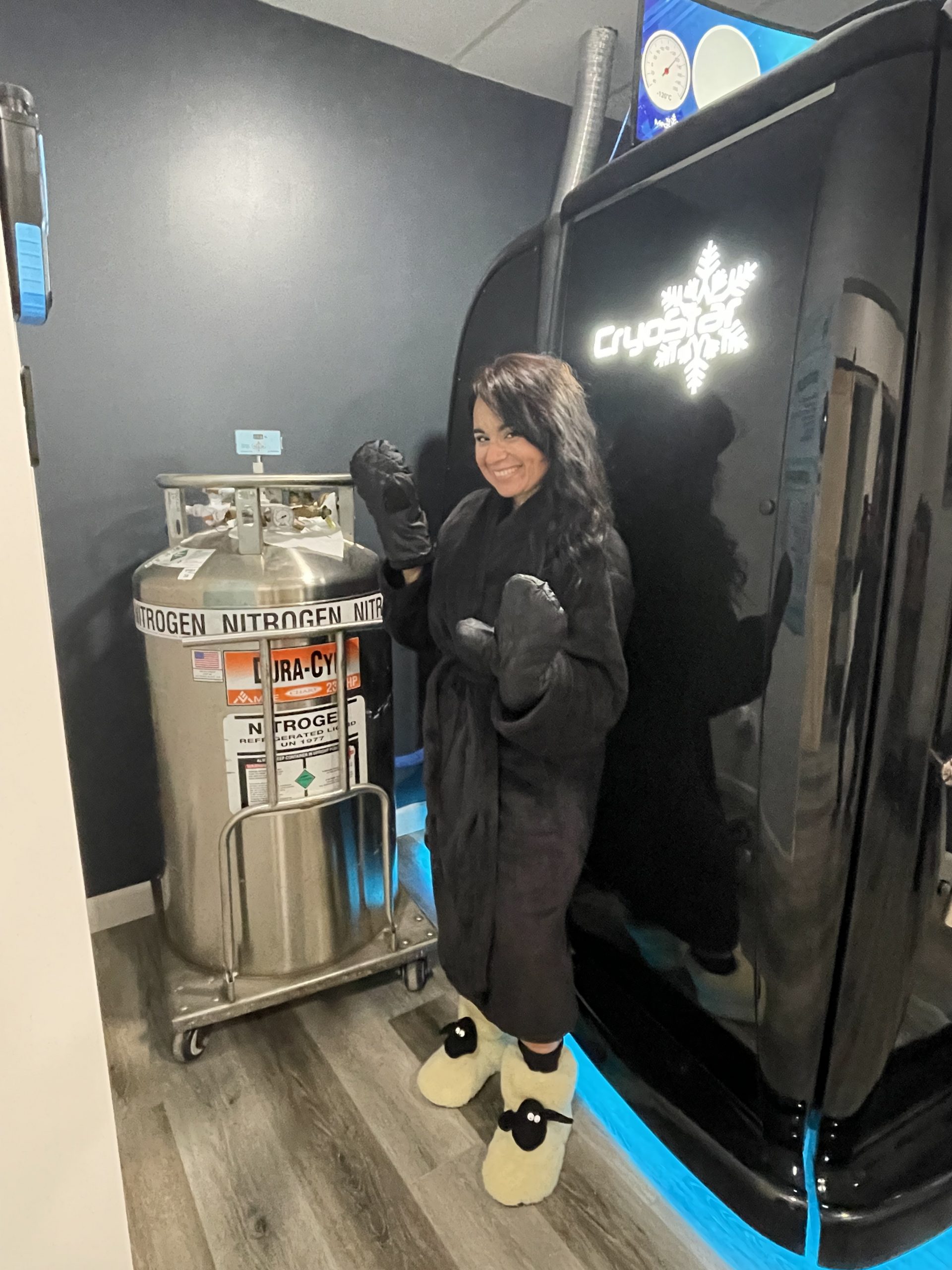 Cryotherapy is the newest, most advanced recovery method available. Once a participant enters the cryogenic chamber, the temperature in the chamber drops to approximately -240 degrees Fahrenheit (our beginner level starts at -160 degrees), the body reacts by causing blood to flow out of the skin, into the muscles, and into the joints. The blood circulates through the body's core, where it is cleaned of toxins and supplied with nutrients, enzymes, and oxygen. After the participant has exited the cryo chamber, the enriched blood is returned to the peripheral tissues where it cleanses them of toxins. As a result, the inflammation is kept in check, and lactic acid is pushed out of the muscles, speeding up recovery and rejuvenating the body.

A whole body cryotherapy session can burn up to 500 calories! When your body is shivering and it's in "survival" mode, it's expending energy - and calories are ultimately energy.

FAQs:

WHAT SHOULD I EXPECT AFTER A CRYOTHERAPY SESSION?
After one session of Cryotherapy at Cryo Republic, you should expect to feel rejuvenated and refreshed with endorphins kicking in right within seconds after you step out of the cryo chamber.

HOW OFTEN SHOULD I DO CRYOTHERAPY?
To fully unlock the benefits of Cryotherapy, Cryo Republic recommends two to three Cryotherapy sessions a week.

IS CRYOTHERAPY PAINFUL?
Cryotherapy is not painful at all. Unlike ice baths which have extremely cold water encapsulating your entire body, Cryotherapy is simply cold air. Although Cryotherapy gets as cold as -220 degrees, it is not painful and you will feel amazing afterwards!

WHAT SHOULD I WEAR FOR MY SESSION?
For men, we'd recommend shorts/boxers. Gloves, socks, masks, ear muffs, and a robe will be provided by our facility. For women, we'd recommend a sports bra and underwear/shorts. The more skin that's visible, the more effective the cryotherapy will be. We just want our clients to feel comfortable. Before starting your session, you must be free of lotions, open wounds, and jewelry below the neck should be taken off. Body jewelry can be covered, so please let your technician know ahead of time.