Cryo Republic has found more ways to serve the San Diego area with a mobile cryotherapy option!
We can now come to you and give you the same healing benefits of cryotherapy in the comfort of your home or office. If you need faster recovery, pain management, or even want to feel the slimming effect cryotherapy offers you can now have it done where ever you are!

Cryo Republic offers Slimming and Pain management cryotherapy.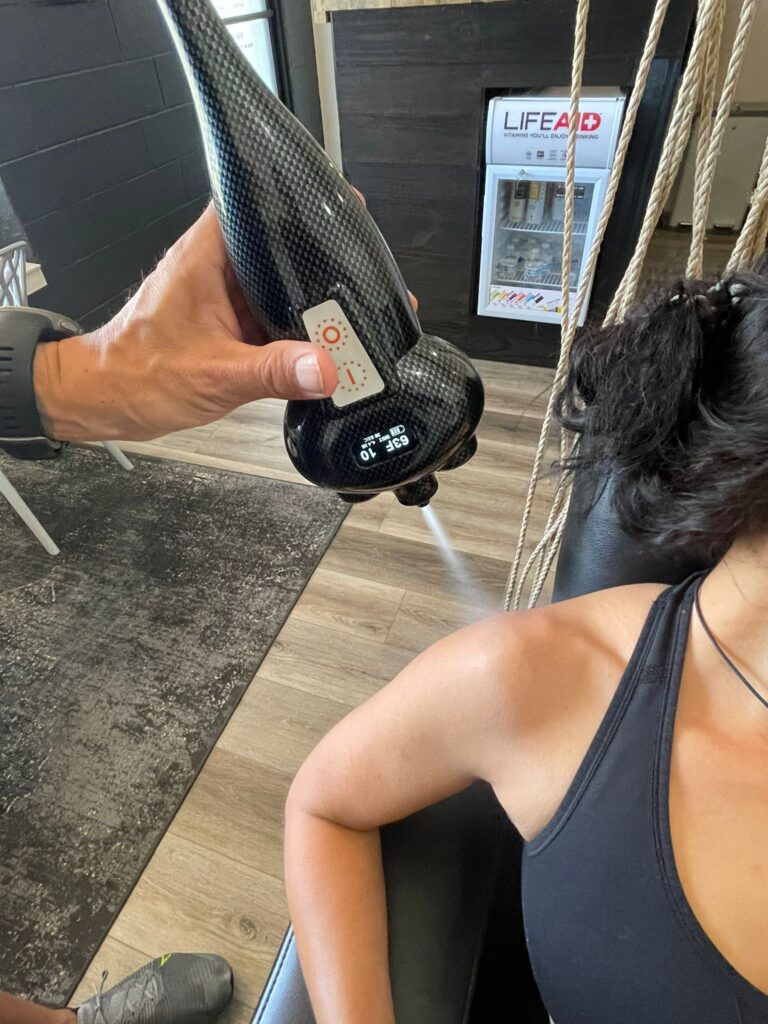 Much like a botox party or group IV treatments, you can get a group package of Mobile Cryotherapy. Cryo Facials are sure to leave you and your party looking and feeling great! Treat everyone to an easy, noninvasive cryotherapy session to give them a beautiful slimming effect. Choose sub zero for,
groups of 1-5 people
ideal for bridal parties or special events like botox and esthetic parties
mobile any where within a 15 mile radius of our location
Analgesic Vasomotor Subzero, Commonly known as Cryo pain management is one of the most effective solutions for your rehabilitation needs. It enables you to treat injured body parts quickly, safely, and effectively - all while using your body's own natural healing processes to amazing effect!
1-on-1 specialized treatment
Works with you to lower pain in specific areas on the body
quick relief
great for care homes and rehabilitation centers
Delivering cryogenically cooled air
To penetrate deeper into the layers of tissue Increases blood circulation to alleviate pain and speed up recovery. This is a safe and effective way to instant pain relief.

Using the same sub-zero temperatures as whole-body cryotherapy,
Localized cryotherapy sessions give specific areas of your body the special attention they need. And with each session lasting only 5 minutes, you'll see and feel results in no time.
CryoRepublic is your one-stop shop for all your holistic healing. Bringing you the best in Cryotherapy, Instasculpting, and Infrared Sauna experiences. Book your session now, whether you are coming in or what to learn about mobile services, we are available to serve you!